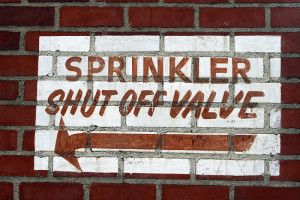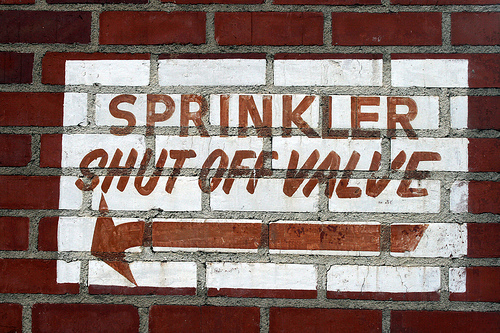 Now that the temperatures are starting to drop and your supplemental watering needs are dropping, it is time to winterize your sprinkler system. This is an essential step to keep it in good working condition for years to come.
Why Should You Winterize Your Sprinkler System?
Every year during fall, you need to empty all of the water out of your sprinkler pipes before freezing weather hits. If there is still liquid present during a cold spell, it can turn into ice, expanding in the process. When it thaws, it will contract and reduce in size. This phenomenon can result in the pipes bursting from the stress, especially if they are made from PVC. This would be a very unwelcome surprise when you turn it back on in the spring as you would need to take time and money to find the leaks and repair the system.
How Do You Winterize Your Sprinkler System?
Note: Since this procedure can involve a lot of water at high pressures, you need to follow safety procedures like wearing goggles and staying a safe distance away. We would also be happy to help you complete this process if you like.
Winterizing your sprinkler system can sometimes be as simple as manually letting the water drain out if your garden has been designed for it, but in many cases, you will need to blow out the system to ensure that all of the water is out. An air compressor is used and you keep the control valves open so that you do not break the pipes.  You can see details on the procedure in this article from Rainbird. Be very careful when doing this process to keep yourself safe and the system undamaged.
Have you winterized your sprinkler system yet?
Image by quinn.anya under a Flickr Creative Commons Attribution-ShareAlike License