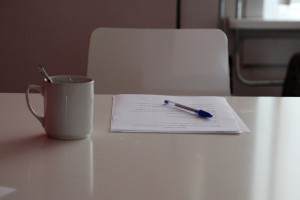 If you are one of our regular customers (thank you!), you should be receiving your landscaping contracts in the near future. We like to make sure to dot the i's and cross the t's, so call us if you do not receive it within a couple of weeks. That length of time should allow for any problems due to snow and other weather conditions that may slow mail down.
As we mentioned before, it's always a good idea to have a contract written up and signed by both parties when you have work done on your house. It helps the professional be aware of what you want done and lets them know when they can expect your payment. You can rest easier knowing that your expectations have been laid out. In the unfortunate case of something going wrong, you will have proof of what you wanted to be done and by when.
Make sure that you read over the entire contract carefully before signing. Ask us if you do not understand a part or would like to talk about making changes. It is important that you know what you are agreeing to have done in your landscape and what your part of the deal will be. 
Once both parties have signed, keep a copy for your records. You may want to add dates to your calendar so that you can remember when a payment is due and when you can expect services to be performed.
Did you get your contract yet?
Image by 24oranges.nl under a Flickr Creative Commons Attribution-ShareAlike License