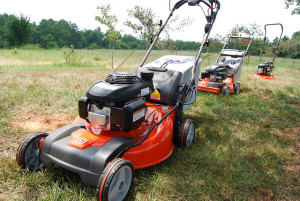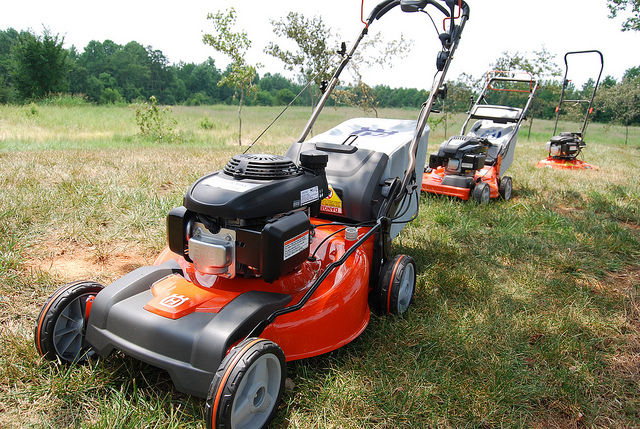 When the spring rains start to fall and grass awakens from its dormancy, it is time to take out your garden tools and check them over. Every year you should do a spring lawn mower tune up to make sure that it is working properly and ready to go.
Check Over and Replace Parts as Needed
Lawn mowers are a lot like cars when it comes to basic maintenance. Disconnect your spark plug for safety and look at the engine. Notice your spark plugs, oil filters and air filters and change them out to keep your mower running well and make it easier to get it started. If there is corrosion present around the spark plugs, clean it off. Check the wheels, string and other parts to see if there is too much wear and tear.
Clean and Sharpen Your Blades
You may have already done this as part of your preparation for the end of the gardening season, but it's a good idea to look at the blade now. You don't want to start mowing and damage your grass because the blades are dull. Remove it from the mower and clean off any rust after securing it firmly in a vice or similar device. Use a file to sharpen the edges and make sure it is balanced once you are done. Otherwise, it could cut oddly or cause other problems.
Add Fresh Oil and Gas
As part of this general tune up, do an oil change to make sure that your mower has the best chance of starting up and running smoothly. It is also a good idea to use fresh gasoline as it will degrade over time.
What steps do you take as part of your spring lawn mower tune up?
Image by Charles & Hudson under a Flickr Creative Commons Attribution-ShareAlike License