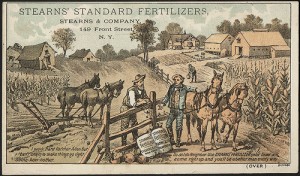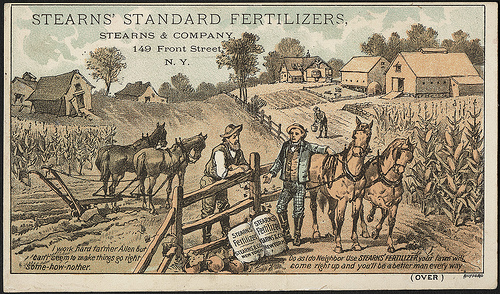 As soil temperatures rise, grass starts growing again for the year. You can help it get off to a good start by fertilizing your lawn in spring, especially if you did not add any during the previous fall. There are some precautions that you need to be aware of before you start feeding your yard, though.
Test Nutrient Levels
Before you apply any fertilizer, it is a good idea to verify that it is needed. Send a sample of your soil to a testing facility to be analyzed. They can help you see which nutrients, if any, are lacking so you can pick the right fertilizer. In most cases, you will be adding at least some nitrogen (N) to your lawn.
When to Apply
You might be tempted to apply it early in the year on a nice warm day, thinking it will help the grass grow well. However, Mother Nature usually likes to throw out a few last gasps of freezing weather before it finally really warms up. When that happens, it can damage your new tender growth and hurt your lawn. Memorial Day weekend is a good average time that is usually warm enough.
Spread Carefully
As Cornell University advises, "A drop spreader may take a little longer, but it puts the fertilizer exactly where you want it. Use care when loading spreaders." You want to make sure that you only use what is needed and that none gets in the street, etc to curb pollution. They also suggest doing a fall application if you only fertilize yearly.
Water After Fertilizing
You want to make sure that the nutrients reach the soil so they can be taken up by the roots. Water your lawn after you fertilize so that it can dissolve and go down into the ground.
Call us if you would like to have your lawn fertilized this spring.
Image by Boston Public Library under a Flickr Creative Commons AttributionLicense