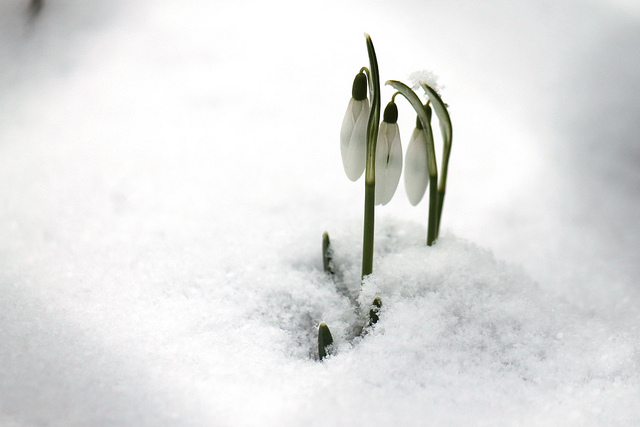 When I think of spring, flowers like snowdrops and crocuses come to mind. These are some of the earliest plants to produce blossoms and will help signal that winter is almost over. However, you need to plant your spring flowering bulbs during fall to make sure they will start growing properly.
Why Are Spring Flowering Bulbs Planted in the Fall?
At first glance, it would seem natural to plant bulbs much like you would seeds, placing them at the start of spring. However, these plants have evolved so that they need a period of cold weather to happen before they will start growing. They have spent the previous summer storing up nutrients for this event and will be ready to go when the weather starts to warm up.
You can achieve this naturally by choosing the sites where you would like them to appear in the spring and planting them now. The depth needed will vary by species and the package should tell you how to perform this task.
What Are Some Popular Spring Flowering Bulbs to Try?
There are a wide variety of colors and shapes available when it comes to these types of bulbs. They bloom at different periods throughout the season, so try getting a variety that spans across spring to extend the color possibilities. Some common options are:
Allium

Anemone

Crocus

Daffodil

Freesia

Hyacinth

Lily-of-the-Valley

Paperwhite

Snowdrop

Tulip
What is your favorite kind of spring flowering bulb to plant?
Image by elPadawan under a Flickr Creative Commons Attribution-ShareAlike License