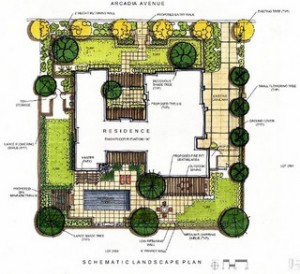 Is your garden ready for an update? When you are planning for landscape improvements, take the time to research your options and carefully consider any new plants or other garden features that you want to add. This can help you optimize costs, pick the best options and avoid problems in the future
Think About Your Needs
Why do you want to make changes to your landscape? How much do you want to spend? Perhaps you now have kids and would like to add a playground. You may want a garden that attracts hummingbirds, or one that provides fruits and vegetables. Write down a list of possible additions for your garden. Look at the costs for different options.
Create a Landscape Plan
Sketch out at least a basic layout of your yard. Note where there are currently plants, concrete, and any other features. If you are adding plants, research some different possibilities to make sure they will grow in your garden. Use the mature size when calculating where you can place them.
Need a Helping Hand?
If you are not sure about the best options for your garden, you may want to call in a professional for assistance. They can help you lay out a plan for your landscape improvements and even install it for you.
Image by Landscape Design Advisor via Flickr Creative Commons