One way to keep working on your garden until the temperatures warm up again in the spring is to order garden seeds and plants. You can send off for a catalog, shop online or visit a local garden center or nursery.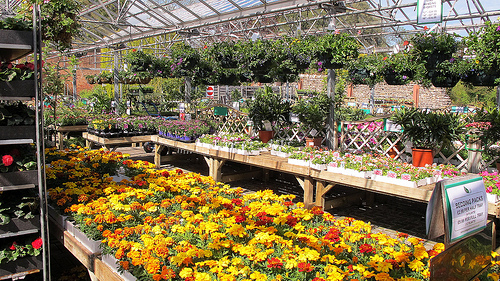 Know Your Zone and Growing Conditions
If you ask a gardener about it, chances are many of them have fallen in love with plants at the store and bought them, not stopping to consider if it would actually work within their garden. They get planted and it's really too hot or too cold, too acidic, too small of a space or a host of other potential problems. When you order garden seeds and plants, make an effort to research each potential candidate and see if they really will work in your landscape.
Plant catalogs and tags will have basic info listed on them to help you know how this species will grow and if it is indeed suitable for your landscape. Some to consider include:
USDA garden zone

Height and width

Light requirements

Soil requirements like pH, sandy, clay, etc.

Water requirements

Flowering season

Fertilizer need
Shop Local When Possible
In addition to supporting your local economy, shopping at your neighborhood garden center can give your plants an edge when it comes to surviving and thriving in your landscape. Many grow their own plants and thus they are already acclimated to your specific environmental conditions. They may also sell native species that will flourish since they are naturally adjusted to your area.
You do still want to check over the requirements for each specific plant. I sometimes run into plants that do not do well in the area, like orange trees. Plants that belong in warmer regions can often be used as houseplants, of course, but they aren't always labeled as such.
Where do you like to get your seeds and plants?
Image by crabchick under a Flickr Creative Commons Attribution License