What a spring so far…we started off with 70+ degree-days in March and it was cool and wet for most of May. Mother nature certainly is challenging us this year.
LAWN UPDATE
There may be a Fungus Among-us….
Not sure if you are seeing it, but I am. There is Red thread and Dollar spot fungus all over the lawns this year. If you see a browned out area on your green grass, it certainly could be an indication that a fungus is brewing. Look a little closer now.
Dollar Spots- circular, sunken patches measuring several inches. The patches turn from a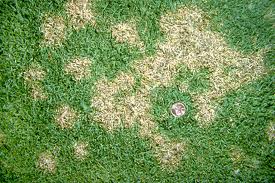 brown shade to straw in color, they may also have small lesions on the grass blades.
Red Thread– patches that are reddish-brown in color from 1" to 2' in diameter. When areas of grass experience more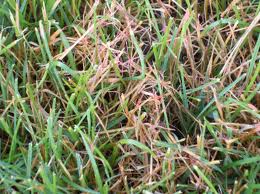 than 10 hours a day of foliar wetness (for several consecutive days) this fungus could occur.
What do you do to eradicate a fungus? Well…keep the lawn well fed. You can rake out any of the infected turf areas and throw away the debris. And heck, if you don't want to do that…. give us a call. We can apply a liquid fungicide to your grass to help stop the infection in its' tracks.
Fertilizers
For all of you "do it yourself-ers"…. it is time! That is, time to fertilize your lawn again.  Remember the goal is 4-5 pounds of Nitrogen per one thousand square feet, per growing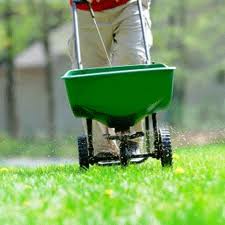 season, or about 1 pound per feeding (5 times per year). So, when you see a bag of fertilizer with 3 numbers such as 20-5-20…the first number represents Nitrogen and indicates that 20% of the product is Nitrogen. If you took 100 and divided it by the first number (100/20) the result if 5, meaning you need 5 pounds of the product per 1,000 square feet of lawn area. Therefore, if your lawn measured out 12,000 sq.ft, you would need 60 pounds of fertilizer (5 pounds x 12 = 60 pounds)
It is extremely important that you calibrate your spreader prior to the application, this way, you know how much fertilizer you are applying…and remember more is NOT BETTER!
Weed Control
Spray the heck out of any broad leaf weeds that exist in your lawn. What are they you ask? Well they could be: Clover, Dandelion, Chickweed, plantain, etc…. you have about 4 weeks of cool enough weather to treat the weeds…. spray away!
IRRIGATION
If you have an irrigation system, please be mindful of the amount of water your lawn is getting from the rain. On Monday June 4th, we had temps of 59 degrees during the day and a lot of rain. What does that mean? POWER OFF YOUR SPRINKLERS if it's raining like it is. You do not and you should not be watering everyday if it is raining daily.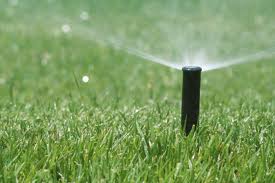 So how much water is enough? At my house, I have watered once per week for the last 3 weeks, because we have had that much water. In fact, I shut off my drip irrigation in my lawn beds because all of my plant material has been adequately watered. Now, if the temperature during the day goes back to 90 degrees for 3 days in a row…I'll be watering (and you should too)
Come July that irrigation system will be running daily…and it should be.
If you are manually watering, make sure your hoses and sprinkler heads are all ready for the upcoming summer months. You'll need to start watering daily in a few more weeks.
PRUNING
If your landscape is anything like mine (and I think it is…) I bet your shrubs have been growing like weeds. The hemlocks and taxus (yews) have displayed a great flush of growth already this year. But they are still growing.
If you can tolerate the appearance of the new growth on the shrubs…let it grow! I believe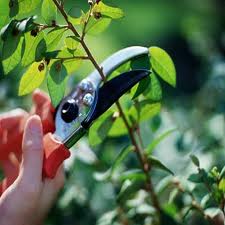 that the plant material will continue to grow for the next couple of weeks…. and then you'll be ready to prune them (in July).
In addition to "growing shrubs" are the growing weeds…the abundance of wet weather has led to a copious amount of weeds. Don't let them get out of control…. keep up with their removal. And when in doubt…MULCH! Mulch is your friend. A bed with a good layer of mulch is a happy bed!
SEASONAL COLOR
You are safe…safe to plant the ole' annuals in the ground. And take some chances by trying new plants. Have you seen Zinnia's bloom? How about Heliotrope? Or Lantana?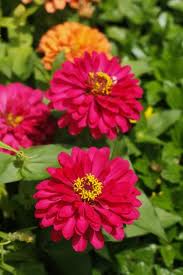 The industry has done a great job creating new hybrids that are resistant to the many problems of the past. And do "super-charge" them…. incorporate a slow release fertilizer in the planting bed, as well as an organic fertilizer. You'll be very happy with the results.
Not only is it OK to plant annuals, but you are good to go with the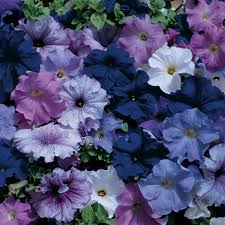 veggies…try some container plantings to supplement your raised gardens. Herbs grow well in planters, as do patio tomatoes. Take a bag of potting soil, make a slit or two, and plant a couple of cucumbers in the bag. It's fun!