They say that nothing lasts forever, and if you have a wooden deck that is getting on in years, you can probably relate. With summer right around the corner, this is a great time for redoing your deck or making improvements.
Consider a more durable option
Synthetic decks are becoming more common as property owners look for environmentally friendly alternatives to traditional wood construction materials. Made from recycled plastic,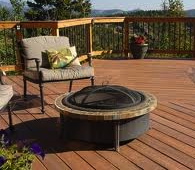 vinyl, or a combination of recycled plastic and sawdust, these decks are very sturdy and don't warp or split like wood does.
Various colors are available depending on your specific tastes, and you can count on synthetic decks to last longer than their wooden counterparts. Plus, synthetic maintenance needs are minimal when compared to wood, with no sealing or re-staining necessary. Simply hose the deck down periodically, and you'll be good to go!
Take it to the next level
With multiple levels, a smaller deck just for eating or one that takes advantage of a special view can be installed above the main deck. Or, a smaller deck can be installed just a few steps down from the main deck, with more steps leading to the ground. This second deck might have built-in seating for overflow crowds. Having a second deck serves as a landing is also safer than having one long flight of stairs if your main deck sits high above the ground level.
Thing beyond traditional deck space
Imagine how nice it would be to have a deck combined with a screened-in porch, a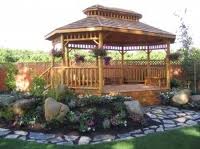 gazebo, or a three- or four-season room. Flexible spaces such as these let your enjoy the outdoors even when the weather is less than ideal. They're perfect for quiet reading, entertaining friends and spending quality time with your family.
Remember, upgrading and improving your deck is a great way to add to the value of your home while getting more use from your outdoor space. Why not get started planning your new deck today?