SUMMER HEAT, DROUGHT AND DISEASE CAN BE DAMAGING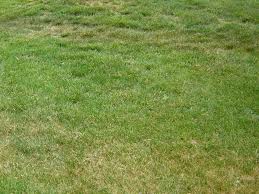 Many lawns are going through a stressful period right now. High temperatures are tough on turf. Combine the heat with long stretches of little or no rainfall, and lawns will start showing signs of heat and drought stress in no time.
If your grass is bluish-green in color, or if our footprints remain in the turf after you've walked on it, these are sure signs that your lawn can us some help. In severe case, turf can go into a dormant state causing the entire lawn to turn brown.
WATER PROPERLY TO AVOID STRESS
The best way to prevent heat and drought stress is to give your lawn plenty of water. As a general rule, your turf needs from 1" to 1 ½ " of water per week from rainfall or sprinkling.
When sprinkling, it's important to let water soak in to a depth of 6" so that enough moisture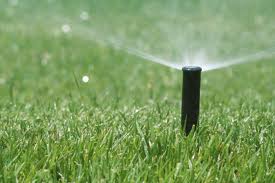 reaches the roots. Less frequent, deeper watering is more beneficial than frequent, shallow sprinklings. Also, it's best to water during the cooler parts of the day when less water will evaporate in the sun's heat.
WHAT IF YOUR LAWN STILL LOOKS STRESSED?
If you are watering properly and your lawn still looks unhealthy, a summer turf disease may be to blame. Symptoms of turf disease usually involve spots on grass blades that vary in size and color.
Unlike heat and drought stress, which can affect the whole lawn at once, diseases affect only small portions of turf at first. They then work themselves outwards as they spread, creating areas with major damage bordered by areas with minor damage. It's important to tend to lawn diseases as soon as possible after they're discovered in order to keep them in check and prevent further damage from occurring.
Summer can be intense, but your lawn doesn't have to suffer. Proper watering and disease control (if necessary) can make the season much more tolerable for your tired turf!