Perhaps you've been daydreaming of renovating your garden this spring once the cold snowy days are over. Is hiring a landscape professional to do it for you worth it?
The answer is a resounding yes!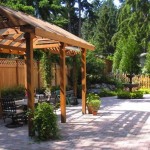 When you hire a landscaping company, you get the benefit of their years of experience in creating and caring for yards. They know the plants that grow the best locally, the best way to mow a lawn and how to get rid of those pesky pests. They have trained in safe methods and have the proper tools to help make your garden flourish.
Curb appeal can be yours….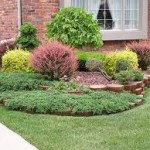 A landscape professional can also help your add value to your home. A properly maintained landscape provides beauty and "curb appeal" to the neighborhood. Your house becomes worth more since it has an attractive exterior. Trees and shrubs can also be especially beneficial since they reduce energy costs, can provide edible fruit and live for a long time.
This is especially important when you are thinking about selling your place.Think about it from a buyer's perspective…if you drive up to check out a prospective house, your first impression is the front yard. If it's unimpressive or unkempt, it will color the whole experience. You can hire someone to improve your curb appeal
 Finding the Right Professional Is Key
When you are checking out potential landscaping companies, look for their credentials. They should hold the proper licenses and insurance for your area.  Other good signs include national accreditations and memberships in trade organizations. Ask to see a portfolio with examples of their work so you can assess whether they can provide the level of care and style you are wanting. Look for reviews on the Internet.
Ready? Call Us Today!
We here at Emil Yedowitz Landscaping and Irrigation Solutions would love to help you transform and maintain your garden. Contact us now to get started!