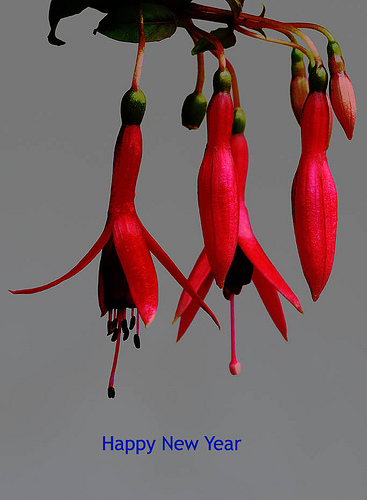 Can you believe that it's it's 2015 already? Happy New Year! May you have health, prosperity and peace throughout this new year.
What goals do you have for your garden this year? I ordered a catalog from Baker Creek Heirloom Seeds. One of my resolutions is to try growing something new and unusual. I also want to germinate seeds in my new little greenhouse. Finally, my husband and I plan to buy a farm someday where we'll have a vegetable garden, an orchard, livestock and more. This year we will look into the details of what we want so that we know how much it will cost and get an idea of when we can make this all happen.
Ideas for Garden Related Resolutions:
-You too could try planting something new in your garden. The Internet is a wonderful tool for research and daydreaming even when the weather is dreary outside. Make sure that you check the tags to read about its growing conditions. It is important to choose a plant that will work where you want to plant it.
-Maybe you could add a new feature to your landscape. Have you been dreaming of a fire pit? A patio cover? An arbor? If you need help in determining how to make this project happen, give us a call.
-Get organized! Learn about the different tasks that you should be doing around the yard and make a schedule so that you can stay on top of it all.
Once again, all of us at Emil Yedowitz Landscaping and Irrigation Solutions wish you a very Happy New Year!
Image by Koshyk under a Flickr Creative Commons Attribution License