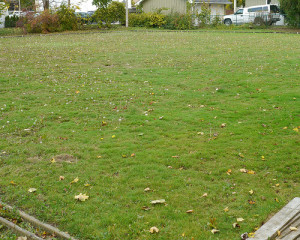 Many of us think of spring as the prime time for rejuvenating our yards and landscapes, but did you know that fall is also a great time to work on fixing your lawn quality and make your landscape shine next year? Take a walk around your landscape and see what improvements you may want to work on in the coming weeks.
Why Is Fall a Good Season for Lawn Repair and Renovation?
Spring is, of course, a time when plants begin to awaken and rapidly grow. However, this new growth can be stressed when the hot and dry summer season arrives. As the weather starts to cool down in fall, new growth can occur and then the grass will prepare to go dormant for the winter. This will help protect the improved lawn and make it stronger for the following growing season.
Less Weed Problems
Another benefit to working on improving your lawn in fall is that many of the weeds have stopped actively producing seeds or otherwise producing new plants as they prepare to die or go dormant for the winter. If you strike right now, you have a better chance of lessening or removing the problem entirely.
Timing is Important
You do need to make sure that you are working on these projects more from early to mid fall instead of later. If it is too close to winter and the time that frosts set in, the new growth may be damaged and the repair or renovation will fail.
What will you do to improve your lawn quality this fall?
Image by KimManleyOrt under a Flickr Creative Commons Attribution-NoDerivatives License