Spring is a time when most of us turn our attention to the outdoors. The idea of seeing flowers and shrubs in bloom and trees leafing out gets us all excited. It's also a great time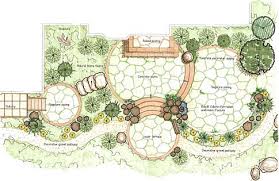 to arrange for some landscape projects around your property. Installing a new patio or building an outdoor fireplace or just renovating your entry can really make a change to your enjoyment of your outdoor living "room."
But a problem comes up sometimes, because everyone feels the same way. They want to see and use their new spring project right away. As a result, contractors often get so loaded with projects that they have to start booking jobs to be done as much as several months later.
But there is a Solution!
Decide and act before the rest of the "crowd" does. Get your plan and specifications drawn up before most people are even thinking about it. This gives you several advantages. First you're getting more time to put into your plan, and secondly, your project will be done before the others even take the first steps! So call today and make your spring and summer a lot more enjoyable in your new landscape!