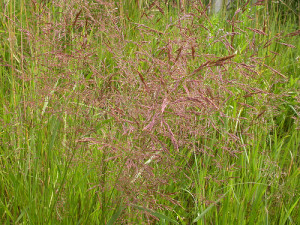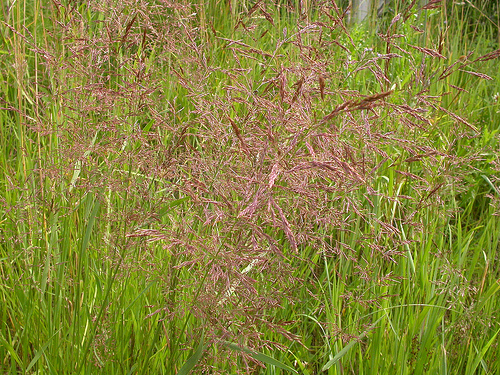 Bentgrass is not necessarily always a weed. In fact, it is often used to create lawns and golf course greens in some areas. The problem comes when it pops up in lawns and competes with the type of grass that you did intend to plant.
How Does Bentgrass Invade Your Lawn?
Seeds can arrive in your landscape by being blown in. They may also be brought in if you use a lawn mowing service. The plant starts to grow and can spread itself through stems called stolons. These allow the grass to put down roots in other areas and become firmly entrenched. 
How Do You Get Rid of Bentgrass?
Unfortunately, there is no easy way to remove just the bentgrass from your lawn, especially once it has had the chance to spread. If you are lucky and catch it when it first arrives, you may be able to manually remove the plants. It may take some time and diligence to make sure that it is truly gone.
You will need to use a nonspecific herbicide like glyphosate (one common version is Roundup®) on the areas around and including the bentgrass. This will kill any plants in the area so be careful when spraying. Follow the instructions on the bottle and protect your other plants outside the target area. 
It is safe to reseed your lawn a few days after the grass has died. You want to make sure that the herbicide has had a chance to become inactive before planting any new grass seeds. Make sure that it stays watered properly so that germination can occur.
How have you gotten rid of bentgrass?
Image by Matt Lavin under a Flickr Creative Commons Attribution-ShareAlike License