There's no doubt about it…fall is here! leaves are changing color, temperatures are cooler and we're all spending more time indoors now that the summer season is behind us!
Looking back over the past year, how satisfied were you with your outdoor living space? In terms of both looks and functionality, are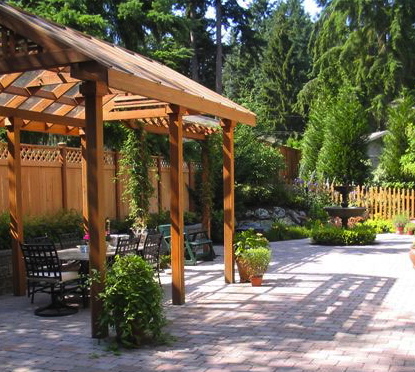 there any changes you'd like to make? This time of the year is perfect for reviewing what works and what doesn't in your landscape.
With landscape renovations, you can improve your property's curb appeal and resale value. Not to mention, you can make the outdoor portion of your property more inviting to both family and friends alike.
There are plenty of possibilities depending on your specific needs and budget, for example, consider:
Adding something simple like a new birdbath or a few hanging baskets
Planting new trees, shrubs or ornamental grasses
Installing flower beds
Creating screens out of tall-growing plant varieties
Installing a wood or vinyl fence
Adding landscaping lighting
Building a new deck or paver patio
Installing a new pathway or walkway
Adding a water feature such as a fountain or pond
Any of these suggestions can help to improve your property. Just be sure not to jump into any new projects without planning carefully beforehand. By sticking to a plan, you can complete parts of your landscape in stages (or over several years) according to your available time and money. Knowing what you really want to accomplish will help you get there much more efficiently!