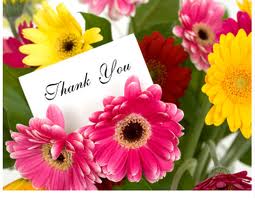 It's hard to believe that spring and summer are already behind us, and fall will soon be a distant memory. Where has all the time gone?
Well, when you're busy doing something you love, time does have a way of flying by. It seems like we lose track of time every year, because we really do love working with you to help your green spaces reach their true potential.
We're grateful for the confidence you have in our training and expertise. Whether we're troubleshooting a problem with a particular plant or simply taking steps to encourage healthier, more beautiful growth, you can rest assured that we're giving it our all.
This is a great time to think ahead to next season. Are there any services you'd like to add next year? Do you have any special projects in mind for your property? If so, please let us know. We'll be more than happy to answer any questions you may have, and to show you how we can be of help.
We value your feedback, so please tell us how we're doing. Clear communication with our customers enables us to improve upon the quality of our services year after year.
Thank you for your continued business, and have a great winter season. We'll see you again in the spring!